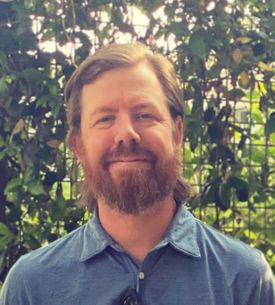 Brian Stubbs - Owner / Trey Anastasio Aficionado
A very proud native of Oklahoma, Brian studied Accounting at the University of Oklahoma, where he witnessed some very lucky football being played.
After coming to his senses, Brian brought his talents to the shores of Town Lake in 2003 and has made a home for himself, his wife Annie, and their two kids, Evie and Jack. He's made himself into a second-team All-American on the links.
Genuine Article has grown from a one-man show in 2011 to a team of twelve overseeing the financial health of 60+ restaurants, bars, and coffee shops.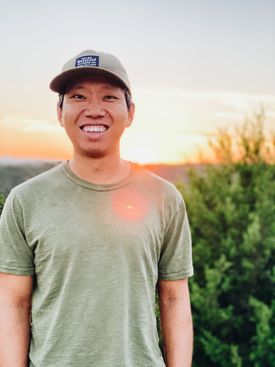 Solomon Wang - Director of Operations
Solomon is a double Texas Longhorn (much to Brian's chagrin), earning his BS in 2012 and MBA in 2019 from the school a quarter-mile from the Genuine Article office. He joined the team in 2019 and serves as COO.. but sometimes that simply means shoddily building office furniture or awkwardly stuffing envelopes.
Solomon has dined at the French Laundry but is equally happy with a greasy plate of chili fries. He and his wife, Jamie, have a son, aptly named Austin.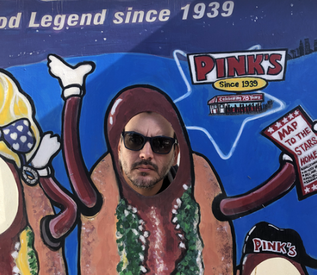 Robert Weston - Senior Account Manager
Robert grew up a skateboard kid in Long Beach, California. He traded the beach for the prairies of the Midwest when he moved to Kansas to attend KU. Rock Chalk! He has over 20 years of restaurant industry experience and joined Genuine Article in 2013.
When not crunching the numbers, you can find him at the local record shop looking for vintage hip hop vinyl, watching some hoops (after all, basketball was invented at KU), or enjoying all the food and drink that Austin has to offer with his wife and daughter.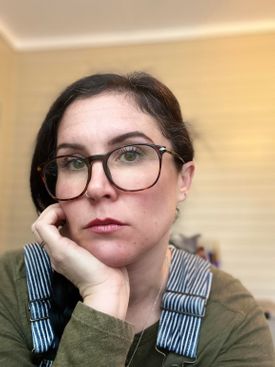 Jessica Crankshaw - Senior Account Manager
A Washington State native, Jessica received her BA in Sociology from the University of Portland in Oregon. She met her future husband, Adam, in San Diego and they moved to Austin in 2008.
Jessica spent several years in the catering world and realized that she prefers the numbers side of things to passing hors d'oeuvres. She and Brian met through a mutual friend and she is honored to be his second full time employee. The business has grown a lot since then and Jessica is happy to be part of the team.
Jessica and Adam have two kids - Nova and Fisher - who keep them very busy outside of work! In their free time, they like to camp, go to bluegrass festivals, and enjoy any activity involving water.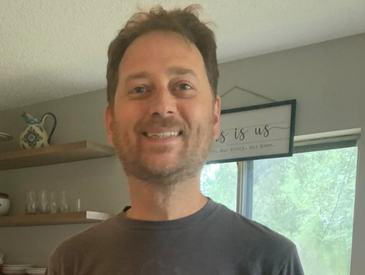 Andrew MacArthur - Account Manager
Andrew grew up in Columbus, Indiana, and followed his family to Austin in the early 2000's. He graduated from Texas Culinary Academy in 2005 and worked at Restaurant Martin Wishart in Edinburg, Scotland, Little Texas Bistro in Buda, The Gage Hotel in Marathon, and FINO restaurant in Austin (where he and Brian met).
Andrew worked with Dai Due in 2013 to help their transition from farmers' market stall to full service restaurant / butcher shop, along with hunting and fishing school. He joined Genuine Article in 2015 as a kitchen consultant, and began full time as a bookkeeper in 2017.
He lives in South Austin with his wife & two sons. All enjoy gardening, raising chickens, and leaning about the many migratory birds that spend time on their homestead.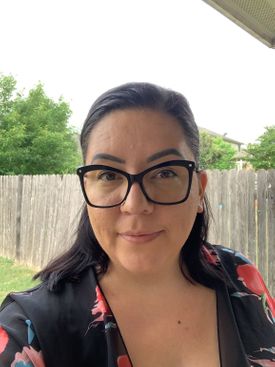 Desi Ramos - Account Manager
Desi started working in the service industry when she turned eighteen, and has been part of it in one way or another ever since. She started at Dave & Buster's and worked in every department; eventually landing on their deposits team. She used this experience to begin teaching herself bookkeeping, and managed her husband's tattoo shop for ten years.
After a return to service as a baker, Desi was introduced to Brian through mutual friends & she has been part of the Genuine Article team since 2019. She lives in Buda with her husband and two teenage kids - together they share a great love for food, art, and music.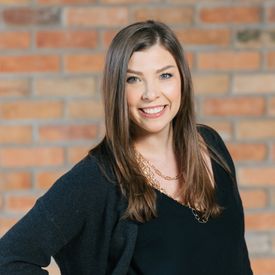 Elle Clough - Account Manager
Raised in Seattle, Elle studied Accounting and played volleyball at Southern Oregon University. There she met her husband, Nial, and worked at a lovely farm-to-table brewery in lovely Ashland, OR.
After relocating to Montana, Elle worked as a commercial banker for five years, which gave her great insight into how businesses of all sizes manage their finances and operations. Looking for a change of pace, she jumped into hospitality management .. which, through a happy accident, led Elle to the GA crew!
Bozeman is now home to Elle, Nial, their 4-year-old daughter Aspen, and mixed mini Aussie pup. Elle enjoys camping and fishing as much as the weather allows, a good brewery, and tacos. Always tacos.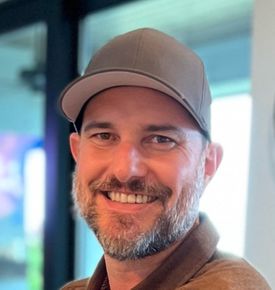 Andy Erdmann - Project Manager
Andy grew up throughout the Midwest & Dallas. He moved to Austin in the mid-90's to attend the University of Texas, and soon after began his accidental restaurant career.
After cutting his restaurant teeth at Trudy's, Andy quickly found he enjoyed the management side of the business. He's spent time overseeing operations at South Congress Cafe, Uchi & Uchiko, Contigo, The Commodore Perry Estate, The Hotel Havana in San Antonio, and Rose's Luxury in DC.
Andy and his wife, Emily, are raising a healthy & beautiful Border Collie/Aussie/Heeler mix named Joey. In his free time he enjoys reading, playing pool, and tracking down places where fun food and drinks can be found.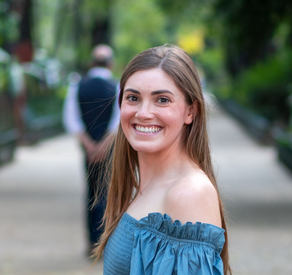 Abby Davis - Associate Bookkeeper
Abby was born and raised in Houston, TX. She attended Texas A&M University, where she received her Bachelor's and Master's in Accounting. After graduation, Abby returned to Houston and worked at PwC as an auditor for 3 years. When the pandemic began, Abby got engaged to her husband Spencer and moved to Austin. She decided corporate auditing wasn't her scene, so she quit and began babysitting a really cute baby named Austin.. who just happened to be Solomon's son. Abby stumbled upon GA and the rest is history!
Abby is married to her adorable husband, Spencer, and they own an even more adorable dog named Duke. She is passionate about her family and friends, food, dogs, exercise, traveling, and talking. If you come to GA, plan on staying for a few minutes because she'll talk your ear off!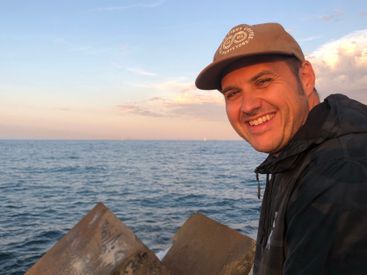 Leif Fossmo - Associate Bookkeeper
Leif was raised in rural Minnesota, where he enjoyed playing in the woods and swimming in the many lakes in the summer and sledding and cross-country skiing in the winter. His family relocated to the Houston area during his teenage years, and he eventually settled in Austin in his early twenties, falling head over heels for its rich live music scene.
When he wasn't playing punk shows at local dive bars, he was hustling as a barista, watching the Austin coffee scene grow from the inside for over 15 years. After returning to school to earn a BA in business with a major in accounting, he joined GA in early 2022.
While he loves crunching numbers, he also enjoys globe-trotting with his wife Autum, playing guitar, riding bikes, lifting weights, going to shows, and playing with his two terriers.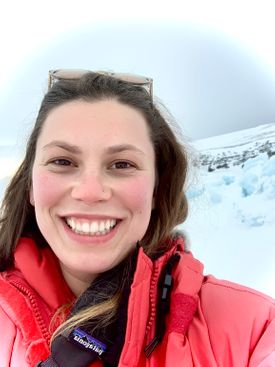 Emma Sullivan - Associate Bookkeeper
Emma grew up in St. Paul, Minnesota, in a loud, large and loving family. She attended Creighton University in Omaha, Nebraska and graduated with a degree in Accounting, although her first love was working the line in restaurants. After graduation - and a brief intermission working as an auditor - Emma spent five years traveling the country and the world, cooking in various locales and having the time of her life.
While cooking had provided Emma with plenty of adventure, she wanted the chance to grow her career and decided to move to Austin in 2021. She knew joining the team at Genuine Article would offer her the kind of work that she'd been looking for all along. Emma still loves cooking, biking and paddle boarding, and watching live music and stand-up comedy shows.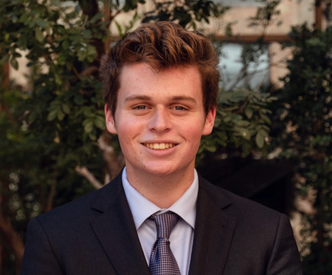 Carter White - Intern
Carter is a sophomore finance major at the University of Texas. In his free time, he enjoys playing golf, tennis, and basketball. When not playing sports himself, Carter likes to follow Jordan Spieth, Roger Federer, and the Los Angeles Lakers. Carter also enjoys watching movies, learning about financial history, and mathematics.
Clubhouse leader in holes-in-one at Butler Pitch and Putt.